Here's an old script I wrote and completely forgot about. Might as well dump my computer before I completely lose my knowledge of GIMP.
And since it's Oregonian's birthday, I'll dedicate this to her! The default settings will make guts like this: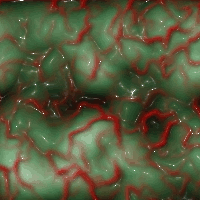 If you uncheck the veins option, you'll get flowing lava, like so: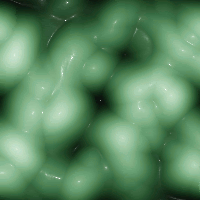 And, if you have the Kaleidoscope plugin, you can create, gut-o-scopes! (make sure you use 0.500 in angle 2 of the plugin to get rid of a bad line on the right side of the image):
Open up a blank image, go to: Filters/Animation/Animators/Flowing Lava and Guts..."
and choose the desired options. Enjoy!
Updated Source Code
here
.
Fixed .scm attached
below